Travelling by train
Centrally located in Europe, Switzerland is served by international train connections to 12 other countries. Within Switzerland there are direct InterCity trains bringing you from Basel to Interlaken where there is a connecting train to Grindelwald. Travelling from Zürich and Geneva requires you to change in Bern. Trains run every 30mins. We recommend you to get to Grindelwald by train.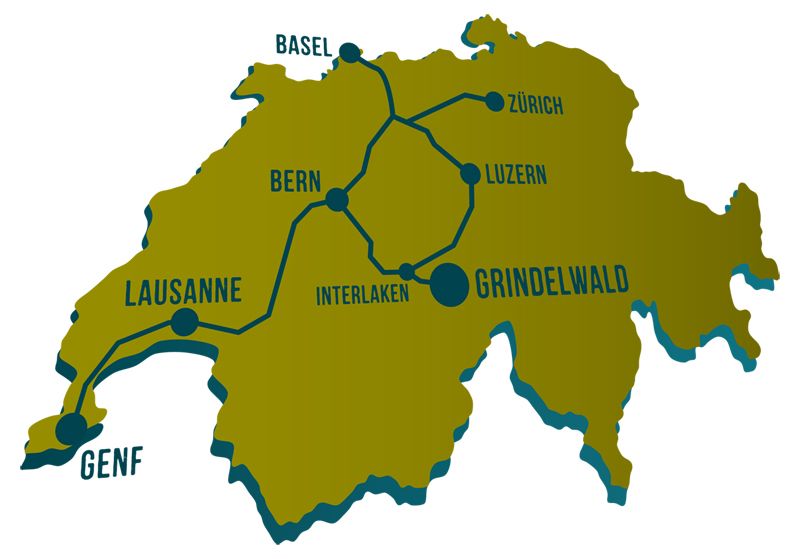 Travelling by car
Interlaken is accessible by car from Basel, Zürich and Geneva via Bern or via Luzern over the Brünigpass. Another option (summer months only) from the south is via the Grimsel or Simplon Passes, then taking the Lötschberg car train to Interlaken and following signs to Grindelwald from here.
Parking at the Eiger
Parking is limited in the two parking garages in Grindelwald close to the Event Arena. There is no parking available in Burglauenen (E35 Start Arena and Refreshment Zone E101 & E51).
When arriving by car prior to the event and staying overnight, leave the car at your accommodation.
Parking at Eiger+ carpark – 24hour parking, fees apply.
Parking at Terminal Grund – 24hour parking, fees apply.
City Map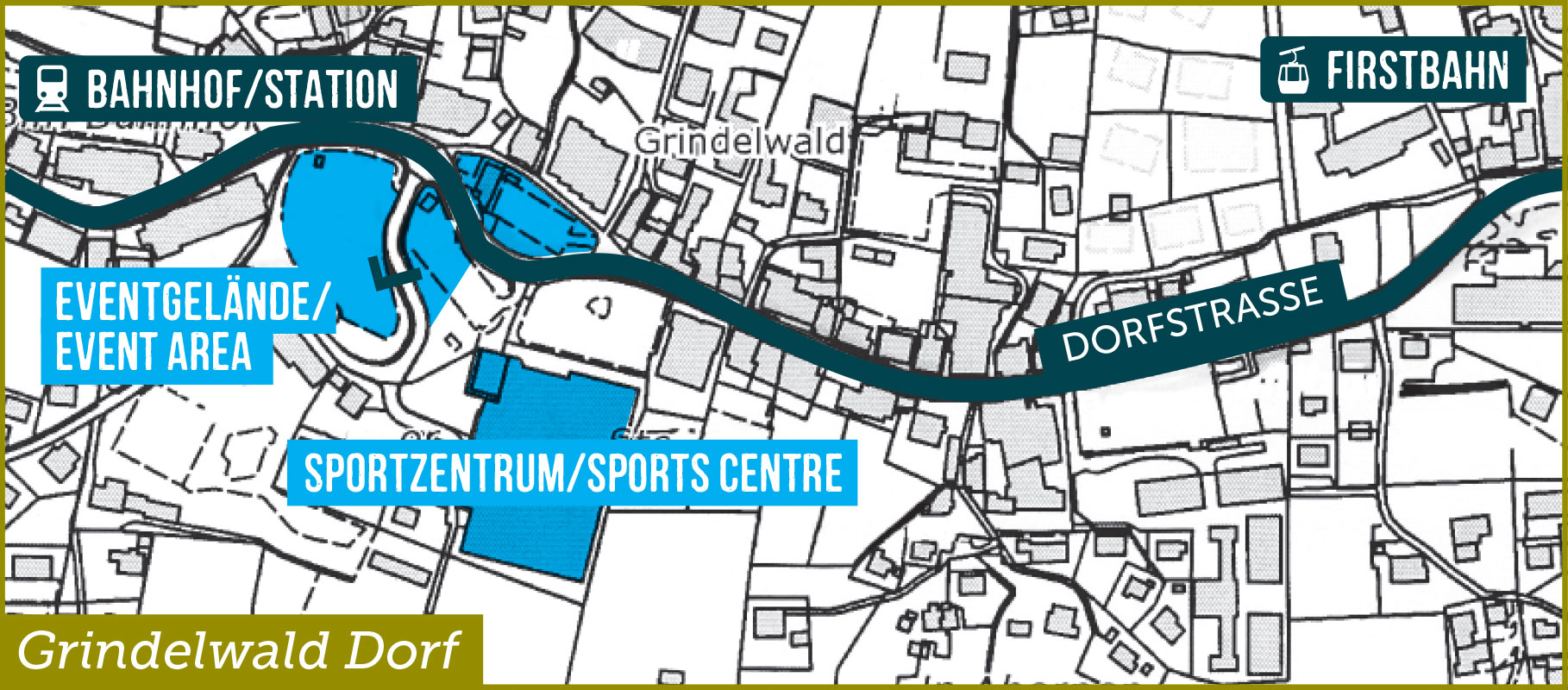 Event Area Burglauenen
There is no parking in Burglauenen. E35 Competitors may take the train for free (on presentation of the Start number) from Grindelwald at 06:48 or 07:18. Non-Competitors travel at the normal rates.